Hello
Introducing the arrangement recipe of "Sauerkraut" that I posted the other day ♪
I made "Sauerkraut and ham and cheese buns sandwich"!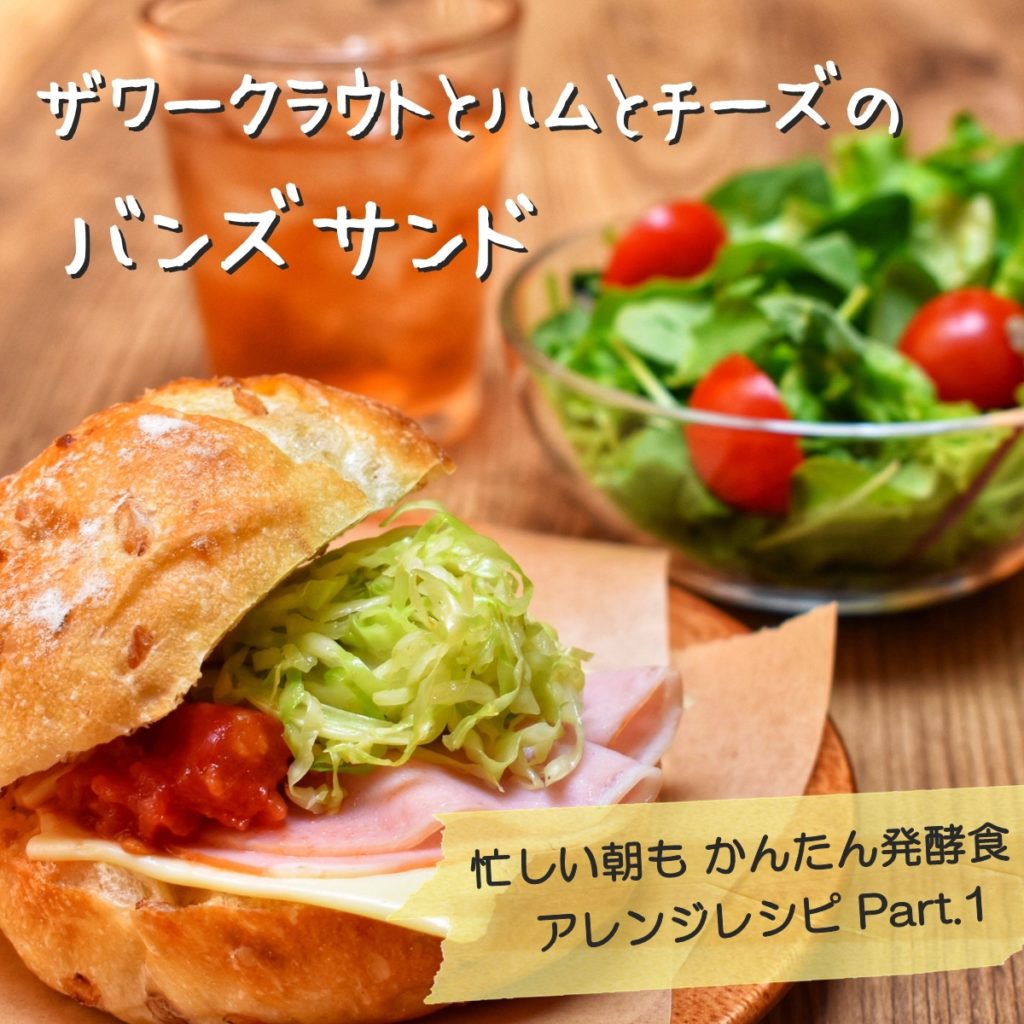 Sauerkraut that is effective in preventing summer heat fatigue.
Sauerkraut chilled in the refrigerator is refreshing and easy to eat
The sourness is also nice in the heat of summer!
Eating with sausage is the best combination of nutrients ♪
It also goes well with everyday breakfast menus such as bread and sausages.
Add lactic acid bacteria from sauerkraut to improve nutritional value!
So today, I made "Sauerkraut, Ham and Cheese Bun Sandwich"!
How to make is very easy ♪
[How to make]
1. Slice the bread horizontally and toast it.
2. Spread butter and mustard on the toasted bread.
3. Sandwich cheese, ham, ketchup, and sauerkraut between the breads.
It is also good to eat as a hot dog with sauerkraut and stir-fried sausage sandwiched between them!